The Craft of Bellringing DVD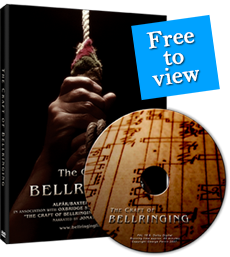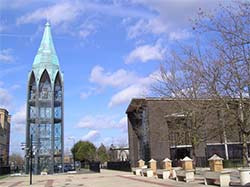 The Craft of Bellringing is a DVD, directed by George Perrin, who is a film maker and also a ringer.
It features ringing at several churches, including Addington, West Wickham and the glass tower at Basildon.  A split screen provides the viewer with the opportunity to watch both ringer and bell simultaneously, there is a bit about teaching learners, and even a dramatic shot of a stay breaking! 
Several well known ringers are interviewed, and one gives a demonstration of the way he teaches methods.  There is fascinating footage of the journey up the tower and of the ringing room at Liverpool Cathedral, also of Exeter and St Paul's Cathedral.
This is a really useful tool for learners and for introducing ringing to potential recruits. You can watch it for free at www.bellringingfilm.co.uk. Then you can opt to buy a hard copy for £9.99.