Dawson Steeplejacks
by Ian Dawson
Dawsons Steeplejacks is a family-run business based in Bristol, specialising in all areas of working at height, from restoration of ancient buildings through to the repair and installation of lightning conductors. We are proud of our long history in the business and our experience means we are brilliantly placed to offer our customers the expertise, quality and care they expect and deserve.
Telephone 01934 876665 Mobile 07790 010362
Email: dawson@dawsonsteeplejacks.co.uk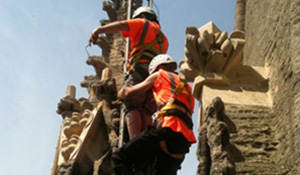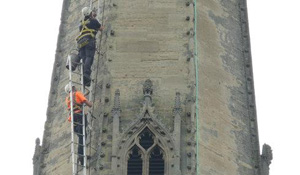 Our company started in Pudsey, Yorkshire, in 1837. In time we moved to Cornwall where we had a base at Port Isaac. From here the company built a lot of the tin mine chimneys throught Cornwall.
In the early 1900s we moved to Clutton, Somerset, from where we also built several coal mining chimneys. In my father's time he demolished some brick chimneys that our generations before built. There are not many brick chimneys left today, only the ones thankfully that have been listed.
Not only did our gererations before me build chimneys we also and still do install lightening conductor systems on various types of property ranging from Council Blocks through to National Trust Properties and many privately owned stately homes who's names I cannot give.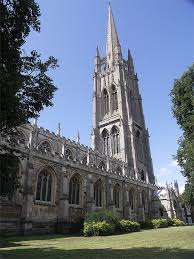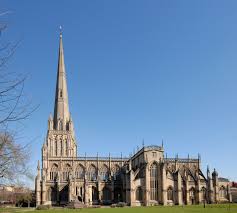 In 2013 we moved from Clutton to Hewish in North Somerset to be closer to the motorway network. We spend a lot of time travelling and have annual contracts on the Isles of Scilly, Isle of Wight, all of the South West up as far as Bangor, Lincolnshire, and down to NW London. We have just started work on St Patrick's Cathedral in Dublin which is a lovely Cathedral.
I often get asked which is my favourite property. That is always hard as I have a lot of memories of working on lovely places and with the people that look after these properties.
St Mary Redcliffe in Bristol is always high on my list, along with St James' Church in Louth, Lincolnshire.
Truro Cathedral in Cornwall is also high on my list although it also has sad times when my father David fell 52ft on June 21st, 1999. Believe me, that was the longest day so far. Luckily, with the great staff at Treliske Hospital in Truro, he survived and is still going strong today at nearly 81 years of age.
I am the 5th generation in the company and run the business with my two sons, Ben and Sam, who are the 6th generation. Ben has two young boys who will hopefully come into the company and be the 7th generation.