EGMET Courses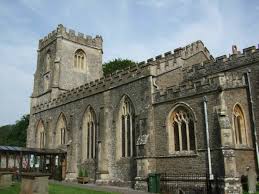 In 2017, the Edna Grabham Memorial Education Fund Trustees decided to try running some courses.   
The first one was Stedman Triples, in May, and the Tutor was Mike Winterbourne.  Mike is Master of the Winchester and Portsmouth Guild and he is involved in the organisation of the Bradfield Ringing Courses. 
The day was based at Chilcompton.  After a welcoming cup of coffee, the day began with a talk in the church hall, and then we moved on to use Chilcompton, Mells and Midsomer Norton bells. Each tower had six "students", someone designated to run the ringing, and eight steady Stedman ringers to help, so that the "students" could ring one at a time with a good band.
Lunch was laid on by The Holy Cow Cafe (!) in the church hall at Chilcompton.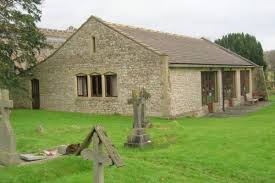 Everyone had ordered in advance, and delicious sandwiches and salads were provided in named boxes. This meant that all forty of us could eat together, and it eliminated any wait for the food to arrive. Puddings and drinks were provided free of charge by EGMET, which proved very popular!
After lunch we dispersed again, this time to Buckland Dinham, Chilompton and Marston Bigot. Lots more Stedman was rung, with students becoming more and more confident.
The day proved to be so successful, with lots of ringing time and plenty of helpers, that we plan to offer another course in November. This time the subject will be Cambridge Minor, in response to a couple of requests that came out of the Stedman day.
Students paid a small fee, plus the cost of their lunch, and the rest of the day's costs were paid for by EGMET.
Details of the next course will be circulated, but in the meantime, anyone who is interested should get in touch with Anna Joyce (Piechna), Jill Hansford, Helen Beaufoy or Robert Perry.  Alternatively we can be contacted via www.treblesgoing.org.uk .