Richard and Elizabeth Florey (or Flower)
17th Century Wiltshire Bellfounders
By Neil Skelton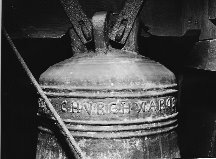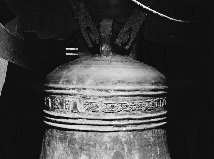 Richard Florey (or Flower) was casting bells in the late 17th century of which only five are known to survive. His largest bell is the sixth (1675) at Salisbury St Martin where the old fifth, also 1675, now cracked, survives in the ringing chamber. His other Wiltshire example is the small bell (1676) at Boscombe Village which has survived by remaining in the turret. A second bell at Boscombe, by William Tosier, was left on the floor of the church and stolen many years ago. His only known Dorset bells are the second at Edmondsham (1674) and Tarrant Rushton (1675). The old treble (1671) at Fovant was recast in 1874. Thus his period of bell founding was short-lived.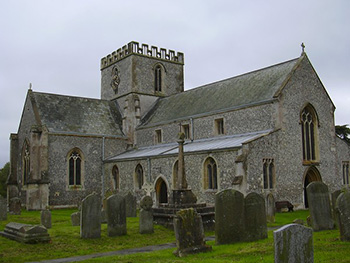 Richard Florey died in 1679 and buried at Great Bedwyn, Wiltshire. It was in 1660 that he Married Elizabeth Orchard at Great Bedwyn. She carried on the bell foundry business until she died in 1680. Shortly before her death she formed a partnership with Clement Tosier of Salisbury. A document held by Salisbury Cathedral records that in 1680, "Articles of agreement had made and concluded by and between the Dean and Chapter of the Cathedral Church of Salisbury and Clement Tosier bell founder and Elizabeth Florey widow. The articles of agreement continue with both agreeing to new cast the seventh and eighth bells at the Cathedral.
Whether Elizabeth Florey actually cast a bell on her own account is unlikely. None is known to exist but she does make the link between her late husband and the Tosier family which in turn was not celebrated for its bells.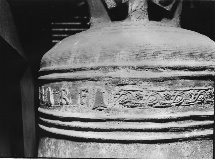 The bells of Salisbury Cathedral had a chequered history and the new bells lasted no more than seventy years when most were reported as being cracked. Much of the blame for this lamentable state of affairs was laid at the feet of those who, on the occasion of the annual Whit Fair, were allowed to 'ring' the bells having consumed considerable quantities of ale. The late James R. Jerram concluded that at least some of the bells must have been poor and weak, especially the tenor at thirty-eight hundredweights sounding B flat. Only the Purdue sixth of 1661 survives as an hour bell for the clock.
Photos of the 2nd at Edmonsham by Christopher Dalton (by kind permission of Mrs Susan Dalton)