Handbell Ringing at Sweet Surprise
by Jono Chapman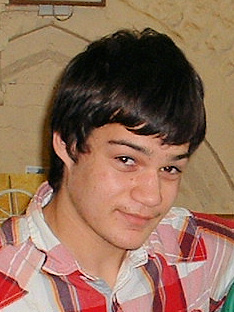 On Friday 15th February I taught handbell ringing to a group of people with learning disabilities at  "The Sweet Surprise Cafe" at Ilminster, Somerset. I was assisted by Lily and Tobias from the Cary Branch.
First of all four experienced ringers rang Rounds and Call Changes to show them what it was all about.  Then I introduced myself and told them what we were going to be doing and how we were going to do it. 
I got them to have a bell each just to have a go at ringing it and told them how to flick the bell up and flick it down to get the handstroke and the back stroke.  Then after a while I got them to pair up and try to follow each other.  After they got the hang of that I split them into groups of four so they could ring rounds.  That was very successful, so I got them to ring Rounds on eight.  While they were ringing it I shouted out the number of each bell so that they would know when to ring and keep the rhythm going.  Then I asked them to shout out the number of their bell themselves as they rang.  They all did it without any fuss.
I taught them what places meant so that they could have a go at Call Changes.  Then I asked them what they were doing to see if they understood, and before we started I made them shout out the number of their bell again, making sure they knew what order the bells were in.  I shouted out the order that I wanted them to ring in, and they were able to do it without any trouble.

It was a very enjoyable experience, both for them and us, and we especially enjoyed the cakes that they had made for us!  Some of the students asked if I could go back and do it again, so hopefully we will be able to arrange that.  (As long as they make some more cakes!)
This was such a success that Jono was asked to go to Sweet Surprise regulary, once a month. A set of coloured handbells was purchased, and the students now ring tunes from music made with coloured stickers. Interestingly, we have found that the rhythm is better if everyone has two bells, rather than one.