Recruitment at South Petherton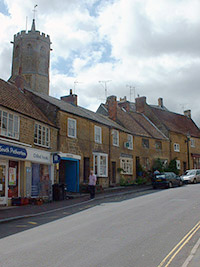 The business of recruiting new ringers is a never ending job. Below is an excellent article taken from South Petherton Parish Magazine, which might give you some ideas to help you produce one for your tower. The ending, which I have omitted, includes contact details for three members of the band. The idea of this is that most people will know one or other of them, because people are more likely to contact someone they know than a complete stranger.
In the same Parish Magazine is an advertisement for the Tower Open Day. This is a huge event, with large quantities of tea and cake (this is essential as the public are trapped in the church till they've finished their tea, so it gives you time to talk to them!)
Cameras are installed in the bells and in the ringing room, and a large screen is erected in the church. In this way, disabled and elderly people can see what goes on. (Well, you never know, you might have to start a fundraising campaign one day, and the more people that know what goes on up the tower the better.)
In the church there's a computer with Abel loaded up so that people can play with that.
Everyone who is able to climb the stairs is invited to see the view from the roof. Ringers are posted at each stage of the tower to ensure safety and give explanations. To avoid traffic jams on the stairs, the ringers each carry a walkie talkie and the ascent and descent are carefully managed.
After much photography, the public come down to see the bells, and an explanation is given. They see a single tied bell ringing. (Of course it may not be safe to do this in your tower, but you will be able to work out the best and safest thing to do.)
Coming on down the tower they watch a bell being rung, and they are then encouraged to have a go at some backstrokes. (David Purnell then tells each one that they are "a natural" and trys to get them to add their name and contact details to a list before they leave!!)
These Open Days are held on alternate years, and they provide a steady stream of new recruits. Even better, sometimes they attract a ready made ringer who has moved into the area.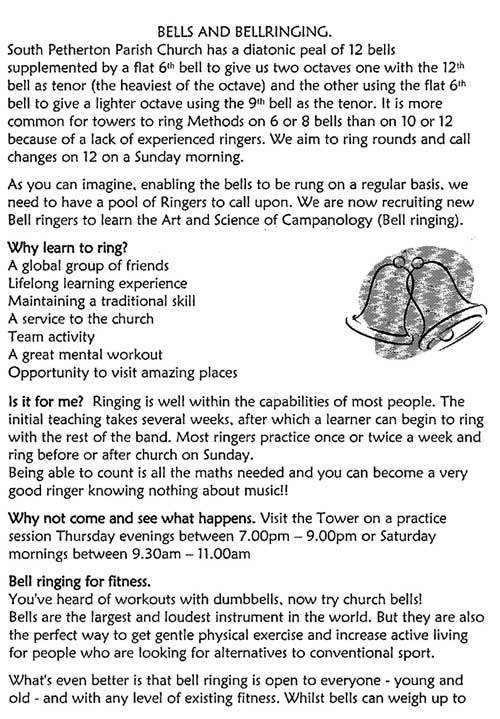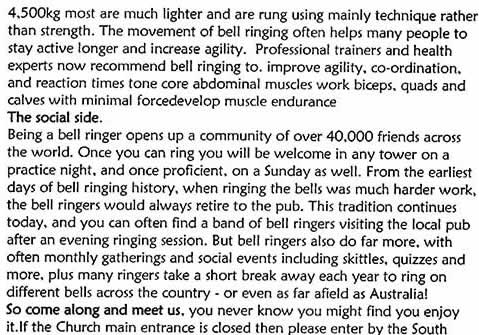 door.