The Central Council
Towers and Belfries Committee
A lot of ringers are unaware of how the Central Council works and the functions of  its committees. As a member of the Towers and Belfries committee, here is a brief history and summary of our activities.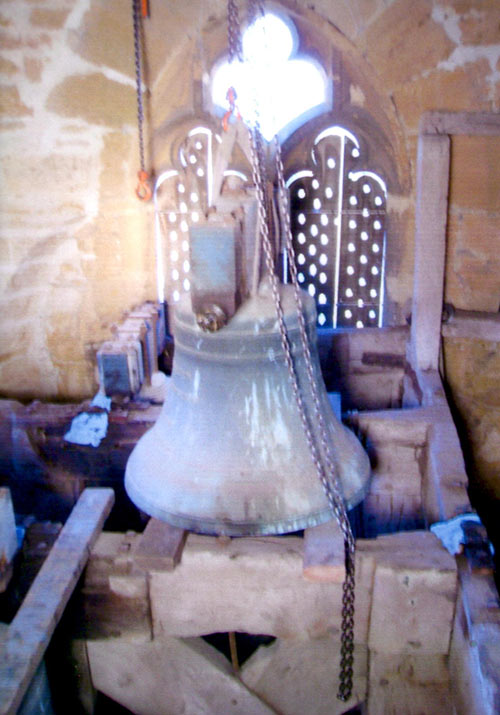 The Towers and Belfries Committee (T&B) is one of sixteen Central Council committees and was formed in 1912 to fulfil a particular function, to discuss with the Society for the Protection of Ancient Buildings (SPAB) some questions relating to bell frame design and installation. Much of the T&B's early work was published by Heywood in "Bell Towers and Bell Hanging".
 Once the Council had set up a team of people with theoretical and practical experience of the mechanics of bells, it was not long before the Committee became an advisory body, and that remains an important function. A wide range of expertise is offered to the Exercise, with architects, bell historians, surveyors and engineers included in membership of the T&B Committee.
 Committee members accept no fee for general advice given on any topic and are willing to visit any tower provided that out-of-pocket expenses can be met. Specific problems on which advice can be given include sound control, cracked towers, belfry maintenance, loose frames, cracked bells, rehanging and augmentation. Most of these functions are now supplied by Guild and Association Bell Advisers but sometime a second opinion is required and this is where the T&B comes into its own, in being an independent source of that all-important second opinion.
 As well as carrying out inspections all over the country and dealing with other problems by post, members give their services as lecturers and instructors on belfry maintenance courses. The Committee has also embarked on a series of seminars on various aspects of towers and bells. Certain members serve on Diocesan Advisory Committees, as Bells Consultants to Diocesan Advisory Committees and as members of the Bells and Clocks specialist Committee of the Council for the Care of Churches.
 The present committee is in the middle of two large projects.
 1.                    Investigation of the effects on towers of the inertia forces produced by church bells rung full-circle for English change ringing. For this the committee has co-opted a consultant structural engineer and bell ringer, Gordon Breeze, who works for the Building Research Establishment at Watford.
2.                    A new Manual of Belfry Maintenance, which is currently going through peer review, and should be published later this year. The Editing of this new publication is being coordinated by me.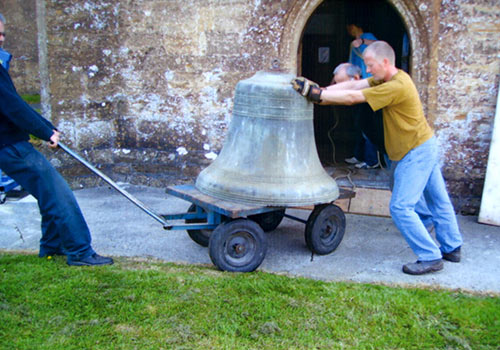 The Towers and Belfries Committee Chairman is David Kirkcaldy, 27 Hills Road, Steyning BN44 3QG, UK david.kirky@gmail.com
The Chairman will deal with a Parochial Church Council's letter of formal request himself, or he will pass it to a Towers and Belfries Committee Member living in the locality from which the request was made, or to a Towers and Belfries Committee Member who has special knowledge in relation to the PCC's particular request.
The other members are: Roland Backhurst BSc Dip Sys Eng, James Clarke , George A Dawson BSc, Alan J Frost LVO AADip RIBA DCHM, Alison Hodge, Chris M Povey BSc CEng MICE MCIWEM, W David Roskelly BEng, Bernard Stone and Colin Ward.

For more information on the work of the Central Council and its committees see our web site at 
www.cccbr.org.uk