Liverpool Cathedral Bells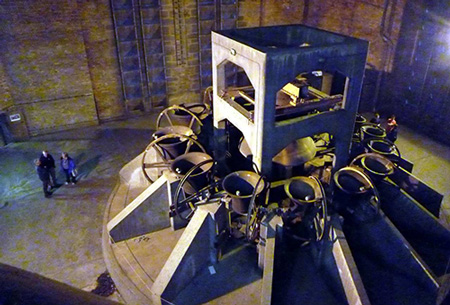 The bells of the Cathedral Church of Christ, Liverpool, are the heaviest and highest ringing peal of bells in the world. They were cast at Whitechapel in the 1930's. The tenor weighs 82-0-11 ( just over 4 tons, or 4100kgs.) The bells are hung in a radial reinforced concrete frame, the only one of its kind in the World. The ring includes a sharp 2nd.
In the centre of the ring is the Bourdon Bell, Great George. This was cast by Taylors of Loughborough. It was ordered before World War 11, and when cast it was stored at Taylor Bros for several years. It was transported from Taylors on April 15th, 1951 and manually lifted into position on May 7th. It weighs 295 cwt, and is the second heaviest bell in Great Britain. (The heaviest is Great Paul, at St Paul's Cathedral in London.) Great George is rung by a counter weighted clapper and is sounded on special occasions.
Click here to find an interesting account of how the Bourdon Bell was lifted into place.
There is a fascinating film of six ringers (including several well known West Country people), ringing Norwich Surprise Minor on the back six. The ringers are: John Colliss, Maggie Ross, Matthew Higby, Graham Wright, Roy Le Marechal, and Martin Hough, and they are ringing 3 leads of Norwich S Minor on the heaviest six in the world - Tenor 82 cwt!!!. https://www.youtube.com/watch?v=4E9RWPn2nGU Notice how the ringers stretch up, and then bend their knees, so that they get the longest pull they possibly can when they need to ring slowly. To ring faster they shorten their ropes dramatically to check the bell. The striking on this recording is amazing when you consider the weight of the bells.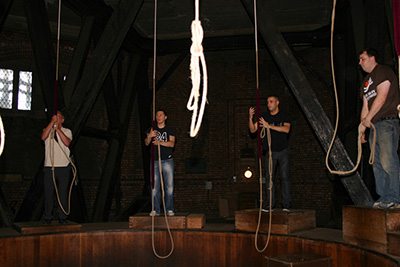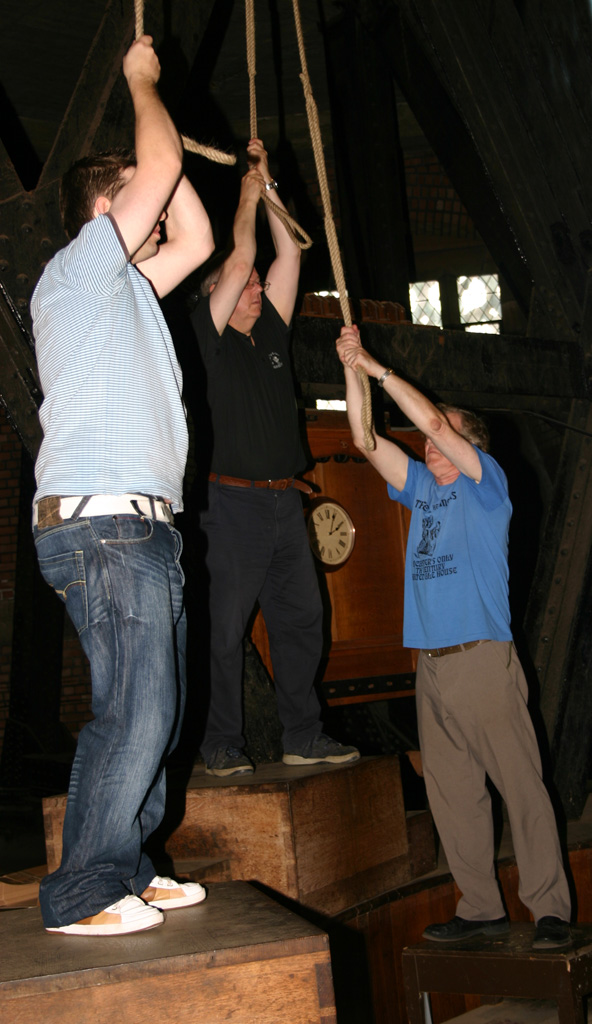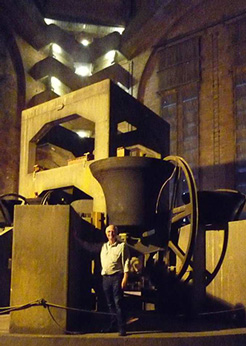 L: The Back Four, with the Tenor rung single handed
M: The Tenor rung with an extra tailend so that two people can ring it together.
R: Roger Boultbee standing in front of the tenor.